This page features a selection of articles and blogs published by Smash Your To Do List.
If you are looking for guest blog content, feel free to get in touch.
Wizu Workspace
Wizu Workspace are a coworking space for a vibrant community of freelancers, startups, remote teams and small businesses with two locations in the centre of Leeds.
I contributed an article on the 5 small productivity tips with the biggest impact on your time, which was published to coincide with Leeds Business Week 2018. 
the wherever writer
The Wherever Writer provides travel and business advice for a location independent life. 
I was interviewed by Amy on my experience of setting up my own business as a virtual assistant to be able to work remotely and create a work/life balance on my own terms.
GIRL TRIBE GANG
Girl Tribe Gang is the UK's leading community for women who work for themselves or aspire to quit the 9-5. Through monthly meetups across the UK and a virtual space for members, Girl Tribe Gang provide a supportive, inspirational and collaborative network between like-minded women.
I contributed a guest post on the best UK business awards for women to encourage members and GTG's wider audience to put themselves forward. 
Woman Ready
Woman Ready is an online community for women – sharing, supporting, inspiring and being real. They cover topics that include confidence, work, style, well-being and health. 
I contributed to the conversation by offering my top 10 tops for staying motivated when you work from home. 
Megan wrote a guest blog post for us and we loved it! We certainly know that she knows what she's doing. She is very easy-going so communication is easy, fast and efficient; something that a client always loves. I recommend her 100% and I hope to work with her in the future.
Megan wrote an amazing guest post article for my blog, It was exactly what I was looking for and drove some great traffic to the blog whilst also retaining great, usable content for my readers for the future. Easy to deal with, fast with communication and just generally a great person, I'd recommend Megan in a heartbeat.
iSocialCircle
iSocialCircle is a newly launched ethical travel and networking site with a focus on raising mental health awareness.
I wrote a blog post for their website with tips on how to meet people when you travel and forge more meaningful connections.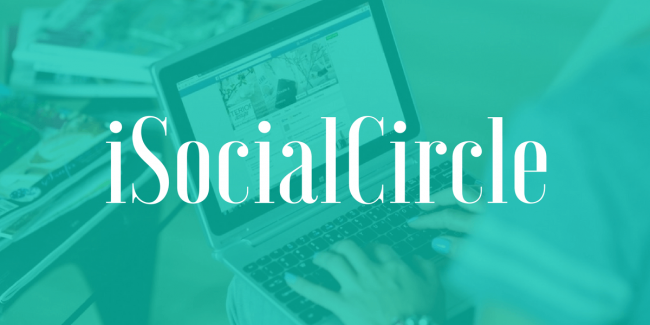 It was a pleasure working with Megan. She provided us with a really good informative blog relevant to our members within the timescales given. We look forward to working with her again at iSocialCircle!