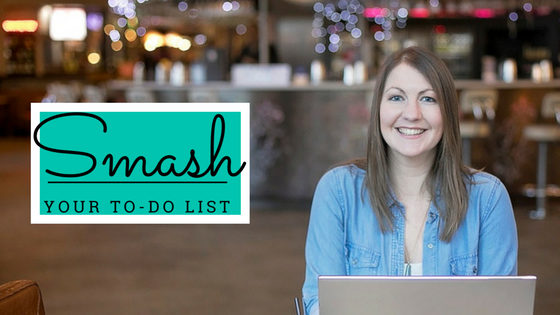 Looking for an extra pair of hands to save you time in your business?

I've got you covered.
virtual assistant services
I know how difficult it can feel to delegate parts of your business. I work for myself and know that the temptation is there to try and do it all. In reality, things will start to slip as you juggle everything at once, so let me be the safe pair of hands you can rely on to get a few things done.
Smash Your To Do List can help your business by:
Inbox management
Keeping your website /social media platforms up to date
Data entry / record management
Booking travel / diary management
Community management on social media
Membership site admin
Responding to customer enquiries
Carrying out research
Sending invoices and reminders to your customers/clients.
Virtual assistant packages are available in packages of time. Imagine what you could do with an additional five hours a week to work on your business, instead of getting bogged down in day-to-day admin?
No two businesses are the same, so no two clients will be identical. Whatever it is you are struggling with, talk to me and we can work out a way for you to take back control.
Smash Your To Do List offiers a straightforward and flexible pricing structure to suit your needs. Choose from a standard hourly rate or monthly bundles of hours, depending on what will best suit your needs.

If you are unsure, please contact me to discuss your project requirements.
Creative content for busy business owners
I understand how time consuming it can be to sit and write great content. Let me do the work for you and I can provide you with engaging and compelling articles, blogs and static pages for your business.
I've teamed up with the fantastic Amande from Launch & Sell* to offer you beautiful, bespoke web design packages that will take your business to the next level.
If you're looking for a powerful, yet gorgeous, website then take a look at how she can help you.
Get In Touch And Let's Chat
Drop me a message and let's get those pesky items off of your to do list today.
It's time to get it done and spend more time on the things you love.
Email me at: hello at smashyourtodolist dot com, or fill in the contact form below and tell me how I can help you blitz your biz goals. 
Please note: – I am an affiliate with Launch & Sell, therefore anything you may purchase by clicking on one of the links to Launch & Sell's website will earn me a small commission at no additional cost to you. I love the themes and service offered from Launch & Sell and would not recommend something to you that I didn't use myself.