12 reasons why every small business should send email newsletters
There are plenty of benefits of email marketing for small businesses. However, like many creative elements, the time it requires to plan and write content for subscribers to your email list often takes a backburner as running of the business takes priority.
Any social media or digital marketing blog will tell you that having an email list is essential. The question is, why should small businesses send email newsletters to their customers, clients and followers?
According to research quoted in My Content Co:
"Email marketing continues to outperform other digital marketing tactics in terms of ROI. Research conducted last year by the Direct Marketing Association (DMA) and Demand Metric found that email had a median ROI of 122 percent – more than 4x higher than other formats examined, including social media, direct mail and paid search."
If you're not sending emails to your subscribers you could be missing out on one of the most cost-effective methods of building a connection with your audience to generate more sales.
12 benefits of sending emails to your subscribers
In this article, let's take a look at some of the main reasons why you should consider prioritising sending emails to your subscriber list, which may also act as an incentive to focus on building your list if you haven't started one already.
People check their emails frequently
According to research carried out by The Relevancy Group, "66% of online consumers check their email account multiple times per day, with 13% of online consumers actually checking their email hourly or more frequently."
The effect of a regular, well-timed email will be a higher proportion of engagement with your content. Whilst you want to be careful not to bombard your customers with emails too frequently, an engaged audience will start to expect your emails on a certain day or time if you commit to sending them regularly. If the benefit of these emails is clear to them, you'll find that you get a good response on your efforts.
Connect with your audience
Most businesses have a sign-up box on their website to collect email address, however, this is often not followed through with regular emailing. Sending an email or a monthly newsletter to your subscribers is one of the best ways to let them peek behind the scenes of your business. Sure, your Instagram Stories or Facebook Lives may be one way you can share the goings-on in the day to day running of your business, but an email gives you far more room for expression.
An email is the perfect opportunity to provide your audience with more inspiration, knowledge, information or simply a conversation. Your subscribers have joined your mailing list because they want more than what your website can give them, so your emails are the place where you can do this.
In lifting the lid of your business, sharing your struggles, wins, tips and tricks, you will be building a relationship with your readers. They will connect with the person they see not only on their Facebook page, but pop into their inbox like an old friend with a regular catch up email.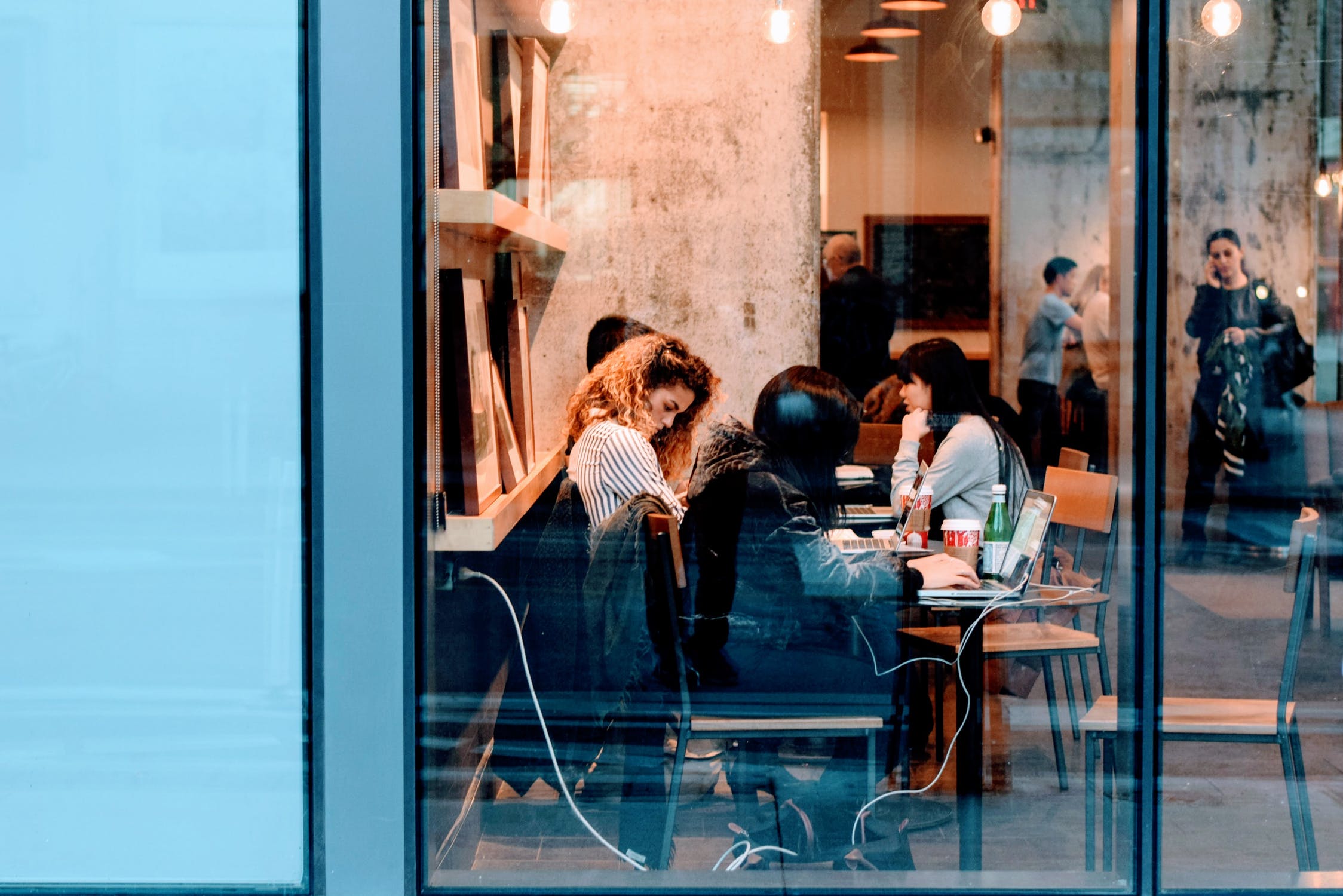 Communicate with your audience to find out what they want
Have you ever sat there and wondered what on earth your customers are thinking and how you can help them more effectively? Emails are the easiest way to ask a large number of people these kinds of questions.
Asking your audience what they are struggling with not only puts you in a better position to devise products, services and information to help them more effectively, but it opens up a line of communication.
Build your credibility and brand
The generous sharing of knowledge positions you as a voice of experience. Establishing yourself as a credible source of information is an incredibly powerful way of building trust in your brand and turning a potential customer into a loyal one.
The bottom line of an engaged audience who are loyal to your brand: a boost in sales.
Building a brand takes more than just slapping your logo in a few places. Your brand encompasses your 'why' and the reasons you do what you do. Therefore, the language you use and the content your deliver should be aimed at supporting this, and therefore your audience.
By showing up, consistently, in your customer's or potential customer's inbox, offering helpful and engaging content that speaks to their needs is a great way to begin to build up an overall image of your company behind the scenes; what you stand for, how you do it and most importantly, how that benefits the recipient of your email with a problem or question they may have.
Helps target mobile customers
What is one of the first things you do when you get out of bed? If it's check your emails then you are not alone.
In an article on Business Insider UK, research, from consultancy firm Deloitte, found that "smartphone usage starts in the morning from almost the moment people wake up. 52% of people said they checked their phones within 15 minutes of getting up; 86% said within an hour."
Furthermore, research published in an article on Email Monday states that:
"About 3 in 5 consumers check their email on the go (mobile) and 75% of say they use their smartphones most often to check email. – Fluent "The Inbox report, Consumer perceptions of email" (2018)"
Smartphone usage is rising in younger generations: "In 2017, 96 percent of respondents (to a Statista survey) aged between 16 and 24 reported owning a smartphone." There has also been a rise in the number of older smartphone users, "with 55-75-year-old 'silver swipers' the fastest-growing adopters of smartphones." (Deloitte)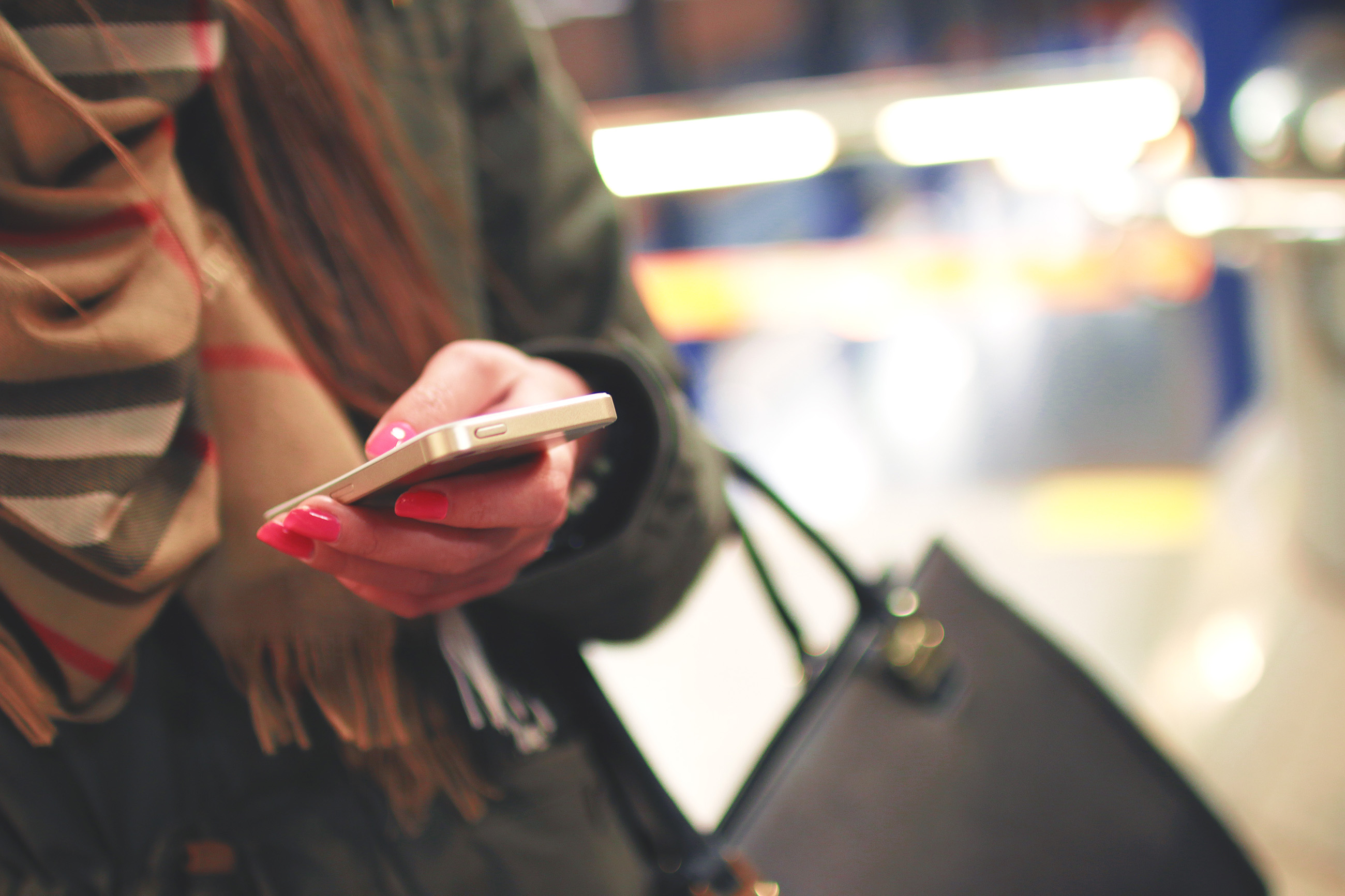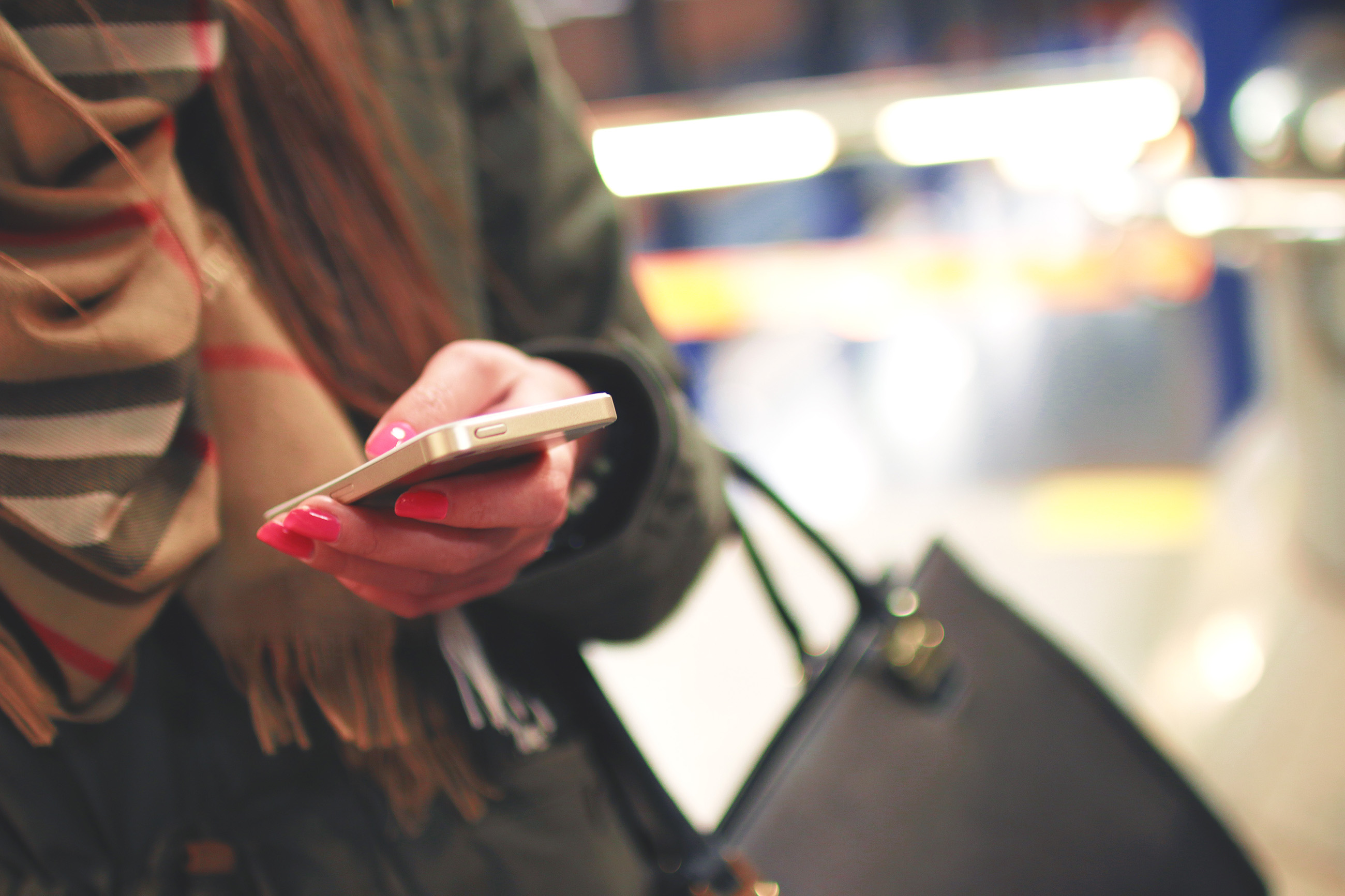 Low cost marketing
The cost of sending an email is far less than most other forms of marketing. Imagine you are running a Facebook ad or a print campaign; the cost associated with all of your marketing efforts need to be carefully considered before you take the plunge.
Sending an email to your subscribers costs a segment of your time to write the content, plus any cost for your email marketing service if you have chosen to opt for a paid version. The return on this small investment can be much higher than other methods, especially when we consider the research quoted in the opening paragraphs of this article, which stated that: "median ROI of 122 percent – more than 4x higher than other formats examined, including social media, direct mail and paid search."
Call to action
Emails are the perfect way to reach a large percentage of your audience and entice them to do something. Most communication with your audience will have some kind of call to action in it, whether that's to: click on a link to read your latest blog post, sign up to a webinar or place an order on a product.
The stripped back, simple format of an email can be highly effective for prompting your audience to take effect. Couple with the intimacy of your message appearing in their inbox – a sacred place for most – and your audience is likely to be encouraged to follow through with what you suggest.
Easy to create
Although email newsletters can seem daunting from a content and creation point of view, in reality they are easy to create once you've set up the basics. Most email marketing services such as Mailchimp have many different templates you can use to help construct your email. Once this is set up, you can reuse the template and just change the content each time you come to send an email.
Another perk of a service such as Mailchimp is that you can automate a lot of your emails. This means that you can 'set and forget' some emails, such as a welcome email, that automatically sends to a new subscriber once they sign up to your list.
Take a look at Mailchimp here and see what it's all about. Please note, that this is an affiliate link, however, I receive no monetary commission if you choose to purchase a plan after clicking on this link. I only recommend Mailchimp because I enjoy using it.
Easy to measure
Services such as Mailchimp offer up a lot of insights that can help you track the effectiveness of your emails. You can measure various different elements: from how many of your subscribers opened your emails, what percentage clicked through to your website, how many unsubscribed – and lots more.
With all of this various reporting available, it makes it really easy to measure the return of investment from writing and sending emails to your subscribers. You can also explore what results you get from different kinds of content, templates, frequency or time of day to see what works best for your business.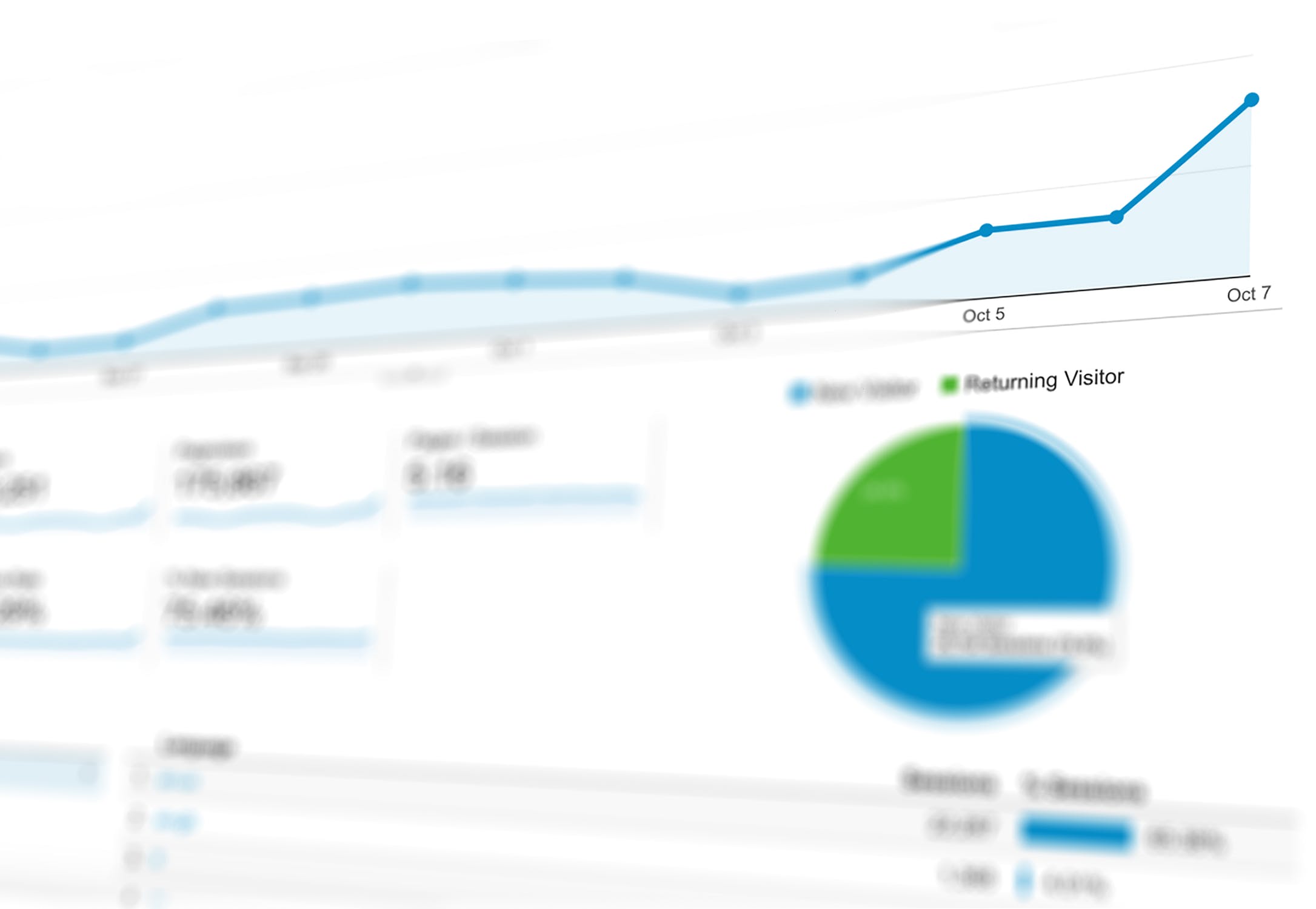 You can segment them
With the power of an email marketing service at your fingertips, one of the other useful features is segmentation. This means that you are able to split your list of subscribers down into smaller categories and send more targeted emails to individual groups.
No longer do you have to write a generic, high level summary of your business if you don't have to. Using segmentation of your list, you can drill down to what separates the subscribers on your list; this could be location, gender, interests – any information that you gathered from the subscriber at the point they joined your list that will help you create emails that speak directly to them.
Immediacy
This works in the sense of both receipt and call to action.
Firstly, an email can be sent and read almost instantaneously by your target audience as they browse their inbox. Social media cannot guarantee that people will even see your message as algorithms and sheer volume of content often pushes business content down their feeds, let alone that fast.
Secondly, immediacy works with an effective call to action that spurs your reader on to make a decision based on your email. If you are urging your audience to take advantage of a flash sale, then email is a great way to draw their attention to the discounts and prompt them to take swift action.
Easy to share
Emails are incredibly easy for your recipients to share amongst their own networks. If your audience is enjoying your content then a click of the forward button is all it takes for them to pass on your message, effectively doubling (or more) your initial reach.
The outcome of this easy sharing is that your emails have the potential to span across the globe. What other business message of yours may reach audiences around the world?
Why every small business should have an email newsletter
Ultimately, the benefits to sending regular email communication to your audience is to develop more of a relationship with them. Whether your audience sees you as the source of interesting, varied content or in a more personal, supportive manner depends on what outcome you are hoping for with the content your provide. A regular email leads to a more engaged audience, and an engaged audience leads to custom.
If you're stuck on what to email your email subscribers, download my free ideas list that gives you 30 topic suggestions.
Do you email your subscribers regularly? What benefits do you see it bringing to your business? What questions do you have about email marketing?
Love it? Pin it!