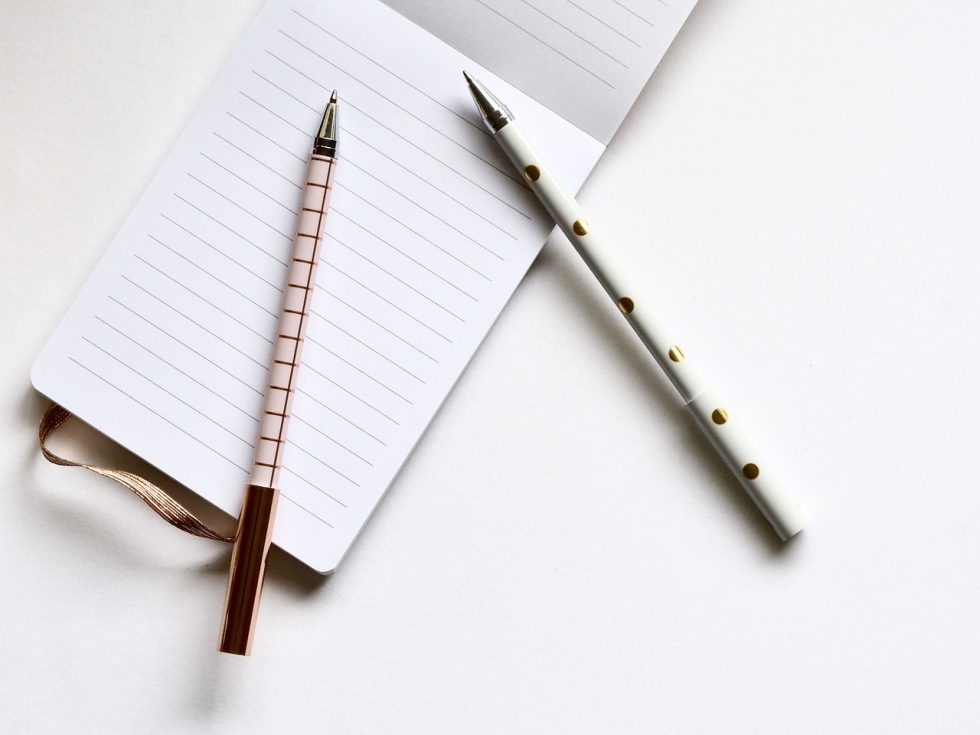 What makes a successful blog?
Why should we blog for our business and what makes a successful blog? These are probably the two most commonly asked questions by small business owners who are contemplating starting a blog for their website.
Time poor and often overwhelmed, a fledgling business or startup may wonder what benefits blogging can possibly bring as they add this to the bottom of an already overflowing to-do list.
Start a blog.
Seems a bit daunting, doesn't it?
I was honored to take part in a panel discussion at Girl Tribe Gang Get Together LIVE 2018 event in Manchester about 'What Makes a Successful Blog?'
I sat alongside Rin Hamburgh from Bristol based copywriting agency Rin Hamburgh & Co., Holly Wood, the founder of The Northern Blog Awards, We Blog North and blogger at Holly Goes Lightly plus Laura Bamber of The Vibrancy Hub to share our thoughts on blogging for your brand and business.
We discussed the whys and the hows behind blogging for business to demystify what it's all about and explain the many benefits it has to you, your business and your audience.
The below questions were some of the ones we discussed at the event. Feel free to chip in with any questions you may have at the end. I'd love to know your thoughts.   
What do I know about blogging?
So, first things first; what do I know about blogging and how can I possibly have any tidbits to share on the topic?
For those who are new to Smash Your To Do List, my name is Megan. I help busy business owners take control of their to do list by providing virtual assistant services. With a background as a PA and a degree in creative writing, I help my clients boost their productivity to focus on the things that will bring them value.
Many of my clients require help with their blog and newsletter, plus other content creation such as social media and website updates. I have ghost written content for entrepreneurs in the health and beauty industry, maternity fashion, WordPress developers and funky stationery. I am also the head of content at Girl Tribe Gang and we recently won the "won to watch" category at the Northern Blog Awards for our content creation.
After graduating with a degree in creative writing, I spent several years working as a PA in local government. After that I travelled independently for six years and started documenting my travels and sharing hints and tips for first time solo travellers on my personal blog, Meander With Meg.
Everything I've learned about blogging is self taught – from building a website, how to format a blog post and to search engine optimisation.
I blog because I love to write.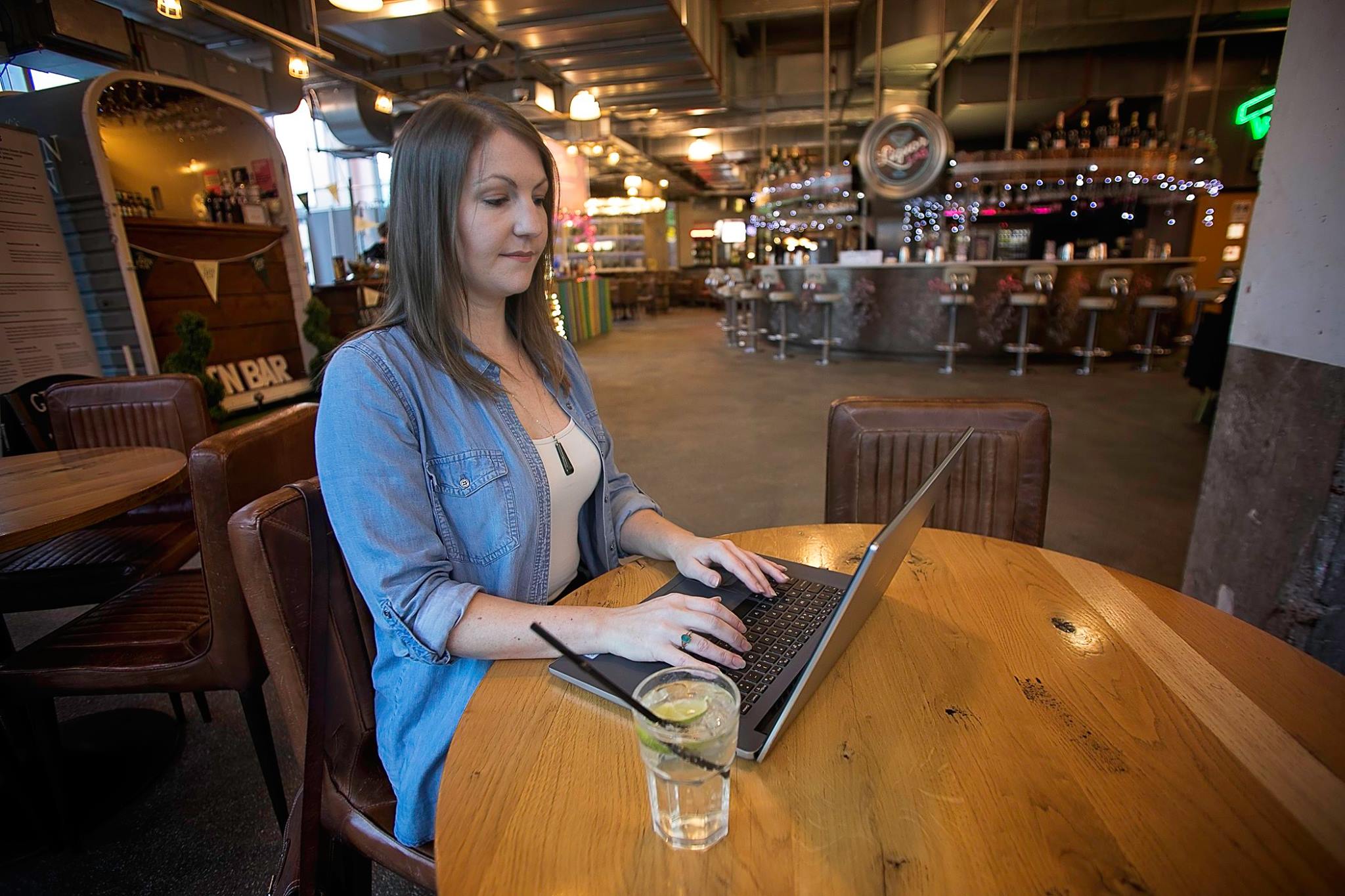 What are the key ingredients to a successful blog?
My tips come from the perspective of someone who is a blogger and also a reader of blogs. Everything I know about blogging is self taught and I come at blogging from the ground up, grass roots level.
To me, a successful blog is one that always remembers who it is there to serve. Gone are the days of LiveJournal and MySpace where you could basically publish the ramblings of your diary online – now each time you hit publish you are very aware that your content is in the public arena.
So, with the reader in mind, I have three tips to focus on:
Number one:  Find your niche
What are you passionate about? Blogging can sometimes feel like a labour of love with the amount of hours that you can pour into a post and if you pick a topic that you don't enjoy or you know next to nothing about you're going to struggle. I spent many hours writing for a cat flap review website and believe me, it quickly became tedious because although I do love cats, writing about cat flaps (when I don't actually have a cat) wasn't setting my soul on fire.
When you've decided what your passion is – and hopefully this is linked to your business! – then you can figure out what your unique angle is. No one else is you and that is what you'll do better than anyone else.
Number two: Write in your own voice
Write the way that you talk. Have faith in your own voice. Remember, your voice is something no one else has. It's the easiest way to distinguish yourself from others.
Some people will love your voice and some people will hate it. That's okay because it's better to have 50% of people love your work and 50% of people hate it than have 100% of people not giving a hoot.
Be authentic at all times as your readers will also sniff out someone who isn't genuine in an instant. You're allowed to be honest, vulnerable and take your readers on a journey, especially if it's relevant to your niche
Number three: add value
Everybody is time poor these days – at least they say they are – although there always seems time for a social media scroll. So, it's vitally important that you provide value with each post as a thank you to your reader for spending their time with you.
How can you add value? It goes back to knowing what your audience wants and serving that up to them. This could be by providing them with recipes for simple, affordable and nourishing meals to feed the family on a busy weeknight, or an in-depth review of the best-selling skincare product for a woman in her 40s with rosacea.
Whoever your audience is and whatever their needs are reward the time they spend with you with content that solves a problem, entertains or inspires…
How can writing a blog help your business?
There are so many ways that a blog can help your business, even if you think that your industry is not glamorous or interesting enough – if there is an audience for your products or service then there is an audience out there for your blog too.
Your audience may be there because they want to learn, be inspired, find an answer to a question or to keep up to date with the latest news. Find out why they are visiting your blog and want they want to get from it and serve content that fits their needs perfectly.
A blog can help your business by:
Setting you up as an expert in your field by sharing your insider knowledge

Keeping your audience up to date with the latest updates in your industry

Promoting inspiring stories and anecdotes about your business, its product or services

Creating how-to guides on your products to really showcase them and provide a well rounded review

Giving you shareable content to promote that drives more traffic to your website

Generate business leads

Boost search engine rankings to be more visible online.
Any tips on how to promote your blog?
Hitting publish and leaning back in your seat to wait for the flood of readers to pour in is probably going to leave you feeling a tad disappointed. Unless you have been blogging for several years and have built up a loyal readership, or are incredibly gifted at keyword research and crafting brilliantly search engine optimised posts, you will have to do some promotion of your posts.
There are many, many ways that you can promote your blog:
Tell your friends and family – a small action that we may overlook but they will help to spread the word even if they are not your ideal audience

Comment on other blogs and get active in Facebook blogging communities or forums. Sometimes they have post sharing threads you can get involved with and these groups are great ways to meet other writers in your niche

Link to your blog in your email signature, social media profiles and posts

Create a pin for your blog post and share it on Pinterest

Publish a shorter version of your blog post on LinkedIn

Guest posting on other blogs – this may seem like a laborious option but it can actually be a brilliant way to raise awareness of your blog and drive traffic to your site. Be choosy about who you approach, personalise your message and of course write something that's going to be of value to their audience. This again helps to establish you as an expert in your field whilst helping things such as your domain authority with backlinking and search engine optimisation

Link to your blog in your newsletter to your subscribers.
It will be difficult to implement every strategy out there for promotion, so my advice would be to pick a few that will best fit your audience. Ask yourself where your audience will be hanging out. Go and take your blog post to them. Measure how successful your efforts are by keeping an eye on your Google Analytics – more on that below – as you'll be able to tell the sources of the traffic to your website.
What are the best blogging resources for getting started?
1. Google Analytics
Google Analytics is a free tool that every business owner should link up to their website.
Not only can you see your daily, weekly and monthly user views, you can see how your readers interact with your blog: what they search to land on your blog, what other social platforms refer them to your blog, which blogs they read, how long they stay on each page… the list goes on.
This data helps you to see what's working and what's not, what content to create more of and what to rework or possibly scratch altogether.
2. Self-host on WordPress
I would recommend setting up your blog on WordPress.org as a self-hosted website. The main benefits of doing this is that you are in control of your website as you essentially own your little patch of the internet. Using a free service such as WordPress.com is like renting your house. You are not the owner and are at the mercy of the landlords who may choose to shut you down and move you on at any time.
Self-hosted WordPress sites also rank better in search engine results, allow you to completely customise the look and theme on your site, download from a choice of thousands of plugins to add extra features and run full backups of your website in case of emergencies.
3. Seek out others who are doing brilliant things…
… and learn as much as you can from them.
I'm a big fan of Darren Rowse's website, Problogger. He's an Aussie, which is fab as I love Australia. Not only does he run the incredibly successful website Digital Photography school that began as a hobby blog back in 2002 until it earned him a full time income by 2004, he shares all of his vast knowledge about blogging mostly for free.
His Podcast of the same name is brilliant and I listen to it most weeks.
Where to next?
If your appetite has been whet, you may want to check out some of these posts:
Let me know what your views are on blogging for business. Do you find pleasure in the process and see the benefit, or does blogging still remain a nice-to-do but something that never seems to get done?