9 actionable hustle habits to improve your productivity
Staying on top of your goals and feeling productive is a huge part feeling to successful as a small business, entrepreneur or side hustler. These 9 actionable hustle habits to improve your productivity will help you to keep on track not just in your working time but your personal life too.
I heard these tips discussed in a recent podcast episode hosted by Nick Loper of SideHustle.com. His guest was Steve Scott from DevelopGoodHabits.com. Steve is a highly successful author who has published over 70 books. His main focus is on developing practices that will help readers become more focused, improve energy and vitality in their working and personal lives.
In the podcast called 10 Foundational Hustle Habits to Improve Your Health, Wealth, and Happiness, Nick and Steve discussed the best tips Steve had for solo-preneurs, business owners and side hustlers, no matter what their level or expertise.
The productivity tips are not all directly business-related, but are designed to increase your output, reduce stress, prioritise your workload, and help you find a healthy work-life balance.
Which ones resonate with you? How will you implement them into your daily routines?
1. Track your time
Start out by writing down the things you want to get done, which helps you to clearly set out what your goals are and how you would like to spend your time.
Next, download an app called A Time Logger that installs onto your system. It can monitor all of your activity from the programmes you use to the websites you browse.
Tracking your time gives you a realistic over view on how you are spending your day and whether these actions get you one step closer to achieving your goals.
For example, if you realise you are spending the majority of your day on social media and you don't see the return on that investment you know that some adjustments need to be made.
2. Review your goals daily
Prioritising your goals is sometimes easier said than done when pressures come in from all sides. Steve has learned to divide his time into his top 5 goals for the year, which encompass both personal and work-related priorities.
Ask yourself whether the actions you take serve the five goals you have set. For example – you may want to spend more time with your family whilst marketing your business. If requests come in that do not fall into these camps, learn to say no.
3. Write down the tasks you achieved
Learning to write down tasks as you achieve them tells you how you are spending your time. Coupled with your time logger app you will quickly start to build up a clearer picture on what you are actually doing with your day.
Use a simple text file or an app like Evernote, write down each item as you finish it. Do you enjoy doing these things? Also write down the things that you wish you could be doing.
Review how you spend your time. The goal here is to identify what your time sucks are and where you can potentially delegate the tasks you don't enjoy or take up too much time.
You can look for help by using websites such as Upwork to advertise for virtual assistants to complete your admin tasks.
4. Fix your "broken windows"
In Malcolm Gladwell's study, The Tipping Point, he drew a correlation between whether an area was looked after and the crime rate. He argued that if a neighbourhood had a lot of broken windows, graffiti or was generally very run down then there was more likelihood of crime being committed.
Steve runs with this theory and suggests that if you keep your work and personal space tidy and ordered, you are more likely to feel good and therefore be more productive.
Simple actions such as tidying your desk, making your bed or de-cluttering your workspace will set you up for the day ahead.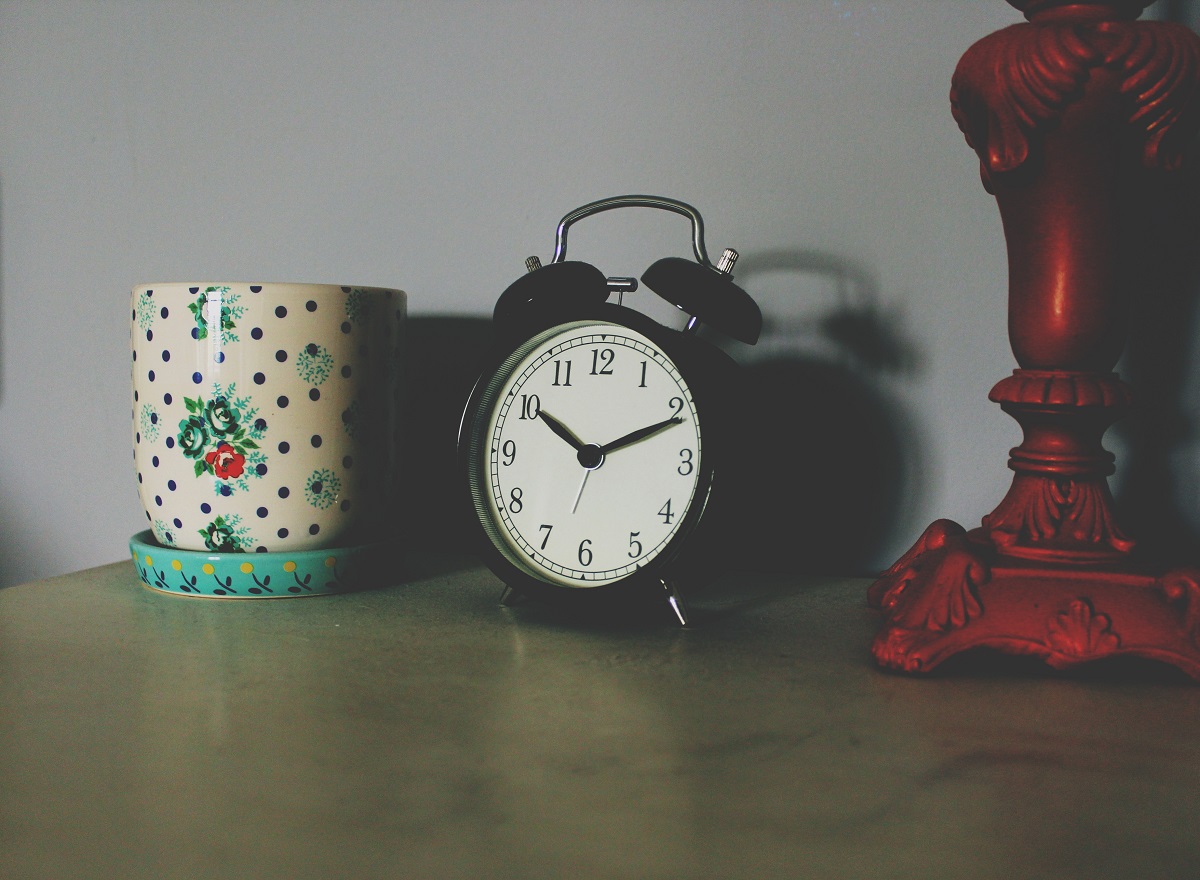 5. Wear a step-tracking device
We are all guilty of being too sedentary and when we are working we can often spend hours sitting at our desk.
Steve recommends wearing a step-tracking device such as a FitBit 2 that tracks how many steps you do a day. You can set this to buzz every half an hour to make sure you get up from your desk and walk 250 steps. Over the course of a 10 hour day this is at least 2,500 steps.
This fits in very well with the Pomodoro Technique of working in 25 minute blocks with a 5 minute break afterwards.
6. Keep a food diary
The benefit of this, just like the step-tracking device, is accountability. Recording everything that you eat will make you much more aware of the things you ingest. Knowing that you have to write down every chocolate bar you eat highlights where you could improve your food choices.
A healthy, productive mind starts with the body. To get inspired, I've written a post on the healthiest foods you can try eating to super charge your productivity throughout the day.
7. Break down a big project into actionable steps
Writing down our goals often set us up to fail because they are too vague or broad. For example, the goals of "write book" or "land 5 clients" are not actionable because they are too big. Breaking each goal down into the actionable steps to completion means that you are far more likely to achieve them.
If some of your goals are repetitive then you can chart the steps using an app called Todoist once you have refined your process. Each time you carry out this goal you can follow the steps you have outlined.
If something has sat on your to-do list for a long time, consider breaking it down into actionable steps. If this does not work then ask yourself whether this goal is a priority.
8. Follow an evening shutdown routine
It can be hard to switch off in the evening especially if you work from home. However, prioritising personal time to spend with you family and friends is crucial for recharging your energy levels and maintaining your relationships.
Try to implement a shutdown routine at the end of your working day where you physically turn off your devices and walk away from your phone and emails for the evening. Allowing yourself the mental space from work will revitalise you and helps you to focus on time with your partner or family and friends.
A shutdown routine could include:
Making a note of tomorrow's tasks
Reviewing your calendar to make sure you are aware of any meetings etc
Prioritise your top 3 tasks to work on the next day
Power down the computer, plug in the phone to charge and walk away from them until the next morning
9. Practice mindfulness
Find some time in the day for yourself. There are plenty of resources out there on mindfulness techniques, such as deep-breathing, that only take a few minutes of your day but help you to de-clutter your mind and de-stress. Steve Scott has co-authored a book called  Declutter Your Mind where he suggests several mindfulness techniques.
Habits to improve productivity
Note: These tips were bought to you by Steve Scott from as discussed on the Side Hustle Nation podcast. These are not my own views but I loved the podcast episode so much and enjoyed Steve's recommendations that I wanted to share them with you.
For more productivity inspiration and guidance from Steve, take a look at his most recently published book called Habit Stacking: 127 Small Changes to Improve Your Health, Wealth, and Happiness (Most are Five Minutes or Less)
. Steve has published over 70 titles, so is an inspiration to all with his incredibly organised approach to work!
Don't forget to check out the Side Hustle Nation podcast for more episodes like this one.
Useful Resources
Don't forget to take a look at Nick and Steve's sites as they are jam packed full of helpful and inspiring tips for all entrepreneurs.
The Side Hustle Show: Business Ideas For Part-Time Entrepreneurs podcast hosted by Nick Loper
by Steve Scott.
Check out the latest price and availability of Steve's book by clicking on the image below.
Did you enjoy these productivity tips?
Which one will you implement today? Have you got any productivity hacks that help you stay organised? Let me know in the comments!
Love it? Pin it for later!  (Note: Image below is half sized. For a full sized image, click the Pin It button on my floating social media share menu.)