How to increase your productivity by 48%
A study by Sage published in 2017 revealed that small business owners spend 120 days a year on administrative tasks. That's a whopping 48% of their working year stuck in working in their business and not on it.
Every self-employed freelancer or small business owner can relate to the feeling that there are not enough hours in the day. Distracted by the behind the scenes admin that is necessary to keep their business afloat, entrepreneurs work hard to manage these processes combined with delivering their product or service.
If you work for yourself or run a small business, how can you increase your productivity without working twice as hard?
It's easier than you might think.
In this blog we will uncover those time sucks and reveal how you can take your business from languish to leader by making a few simple changes.
What takes up your time each week?
If you're looking to increase your productivity by 48% you will need a solid understanding on exactly where your time goes each week. For one to two weeks track everything you do. This can be done simply by writing down your task and the time you start and finish it in a notebook. Or, if you spend all of your time working on your computer and you'd prefer to get incredibly granular, you can use a tool such as Toggl to record your activity – including how long you scroll on Facebook each day.
The point of this exercise is to be brutally honest. If you've wasted another hour churning through your Instagram with nothing to show for it, jot it down. Not only will you build a picture of your activity each day, you'll start to notice the drains on your time when you are frankly NOT being productive at all. It's all good learning and it will help you to set better boundaries on your time if distractions are creeping in.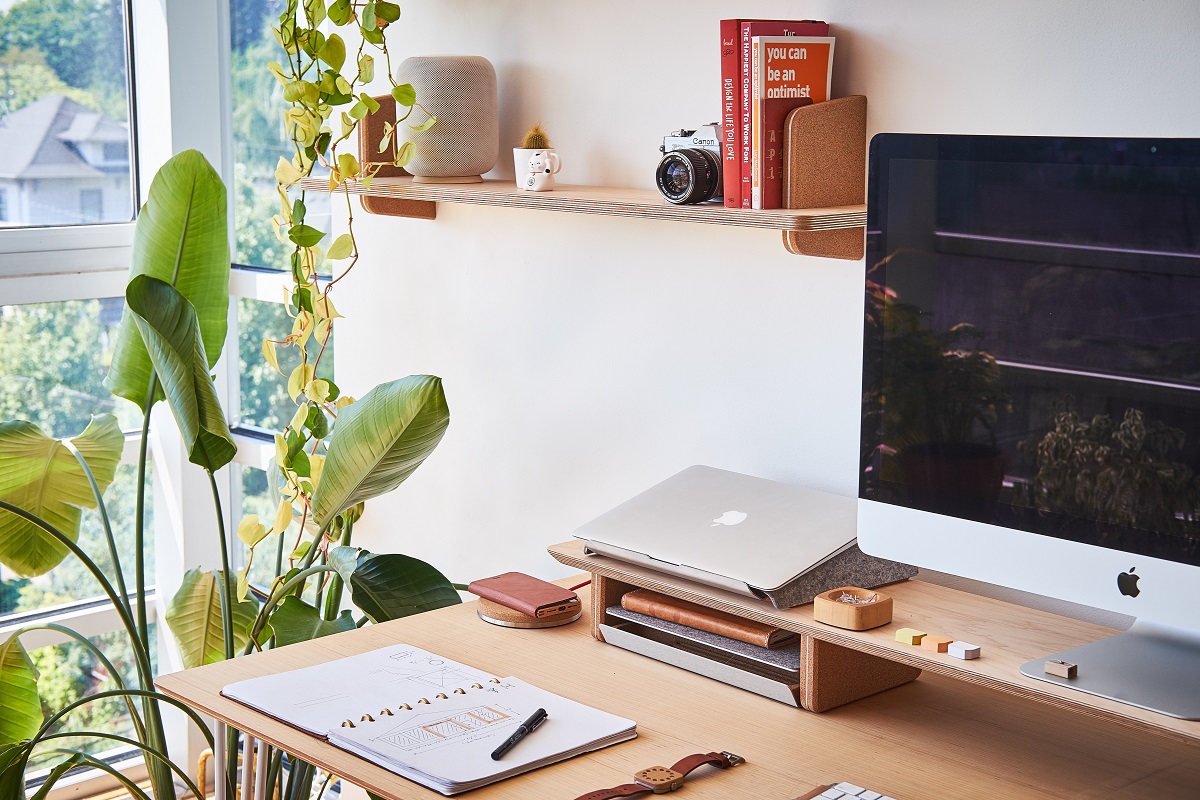 Analyse your activity
After a couple of weeks you'll have a clear picture of exactly how you're spending each day. Now it's time to analyse whether each task is pulling its weight and providing return of investment on your time.
To understand whether something is providing you with value is an opportunity to revisit your business goals. If your goal this quarter is to sign up 10 new clients or to double the number of units sold in the previous quarter, then what are you doing each day to bring you one step closer to that goal?
Do you spend hours a day answering existing customer enquiries and not prospecting for those 10 new ones? Does never-ending paperwork prevent you from getting out there and promoting your product? Are hours a week sunk into social media with too few leads to show for it?
What can you do to free up your time and allow you to hit your targets more easily?
It's time to delegate to maximise your productivity!
Double your productivity as a small business owner
For too long you've kept all the spinning plates of your business aloft by yourself. Not only will continuing to do so lead to a spectacular burn out, but you'll be wasting your time – 48% of it, in fact.
By looking at your activity you will now be able to identify what you spend your time on and the result of this energy. It's time to work smarter and not harder by packaging up some of the tasks that are essential to your business growth and outsourcing them.
What business support tasks can be outsourced?
Remember the activities that will lead you closer to your goal but don't necessarily need to be or can't be done by you. Once again. it's time to be honest; 'nice to do' just won't cut it. Brainstorm the business essential tasks that are vital for the running of your company and focus on these.
Below are a few suggestions of areas in your business that can be outsourced:
Social media
Book keeping and accounting
Diary management, travel and accommodation
Inbox management
Customer service
Content creation – e.g. blogs and newsletters
PR and marketing
Web design and maintenance
Branding and design
Research and data entry
Prospecting – e.g. appointment setting
Graphic creation
Video editing
Document typing and formatting
Transcription and translation
The list doesn't stop there. I've shared over 50 examples of what a virtual assistant can do for your business in another blog post, which may give you a few more ideas.
Some other recommended reading:
Give yourself the gift of time
By delegating a portion of your workload to a virtual assistant or specialist service provider, you can effectively double the amount of days you have to work on your business instead of in it.
With an average of 120 days a year being dedicated to admin, small business owners find their precious time is being lost just keeping their business afloat.
If you know that the hours in your week can be spent more productively, it's time to get clear on your priorities and batch up tasks that can be outsourced. Let a virtual assistant or a specialist carry out that work for you in a fraction of the time and to a high quality.
Don't struggle behind the scenes of your business with a growing to-do list.
Take a look at Smash Your To Do List's packages and start working more productively today.
Get in touch. I'd love to know what you would you do with a few extra hours per week.